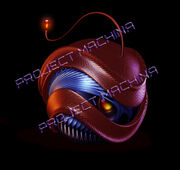 General Information
Edit
Current active Members: 15+
Region: Europe
Language: English
Server: N/A | PvP
Guild Contact: Xaia (Leader), TheTrailer (Co-Leader)
(Original members) Dargoth,Alira,Migo,Persepha,Zealiot
Guild Website: Project Machina
Communication: TeamSpeak3
Status: Recruiting
Project Machina consists of core members who all met while residing on a PvP server called Perento. Machina (Creator of the legion) decided to start a new legion, after considering this idea to a long time member (and Co-leader) TheTrailer, after much careful thought, a new legion was born consisting some of the original members of "Distorted Reality"-
Our focus in TERA is fairly simple. We want to dominate. We are a very competitive Guild and we love to PvP|PvE. Project Machina's aim is to be one of the most skilled PvP guild on whichever server we choose, both in solo and group PvP|PvE. We do not allow botting, hacking or any other nonsense. We abide by the rules that gaming companies set for us. If anyone in our guild violates the rules we will remove them.
Guild Size
Edit
Project machina is a small core of vigorously dedicated players, who communicate on Teamspeak make jokes and have fun until the game starts. But once the game is on we switch into a different gear. We believe in team cooperation but also have a strong basis for individual skill. We do not wish to grow into a big guild (40+) members. Project Machina is currently in alliance with a Guild "Astra Astrum" where some of the core members have formed good relationships with both legion members in the past.
Promo Videos
Edit
ProjectMachina TERA (Promo)
Edit
The First Promo was a small look at past memories of our time playing Aion, and also a small hint on what is to come with our new arrival in the world of TERA.
Tera Online Trailer
Edit
This was one of the Tera-europe.com trailer competition entries, it was composed by our very own member of Project Machina (TheTrailer), the music was also composed and written by him.